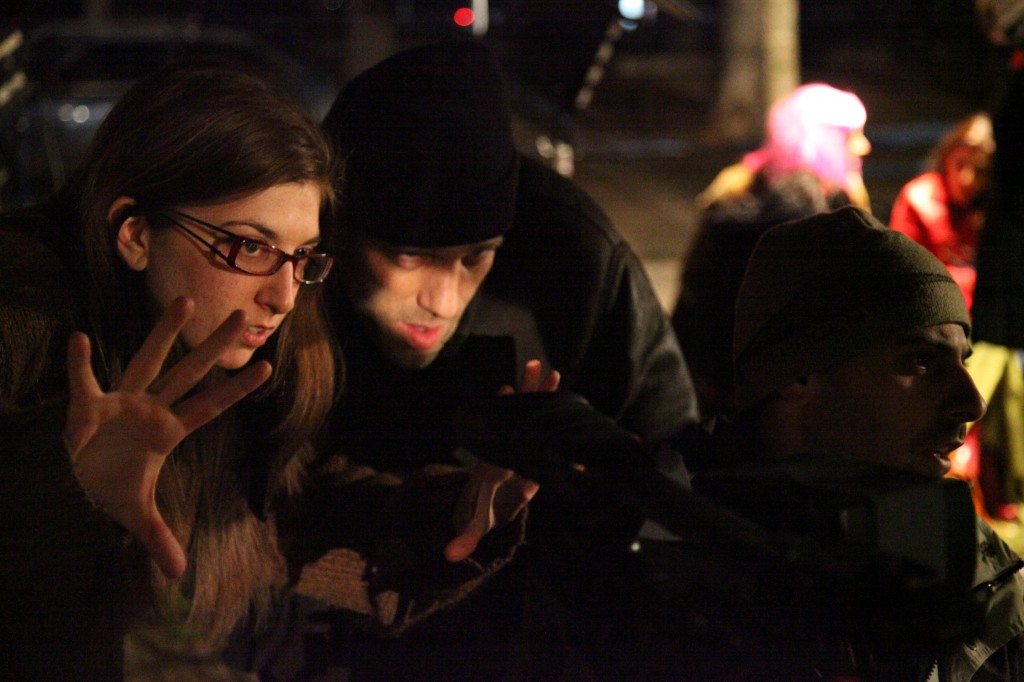 A slum girl fighting to play a sport she loves: football. A father fighting to see his children after a divorce. A rave that uses meditation, not drugs, to get the party started. A tale of hunger which uses humor to ask: is there such a thing as easy money?
These are just some of the topics that Ginger Gentile has explored in her documentary and fiction films. She has shot over 70 shorts that can be seen on IFC, Current TV, Travel Channel and Yahoo as well as co-directed two feature documentaries "Goals for Girls: a story of women with balls" and "Erasing Dad", both released in 2014 and sparked a long overdue debate about gender-based stereotypes in Argentina. "Goals" played in over 18 movie theaters and the BAFICI and Havana film festivals and is being used in the classrooms of over 80 schools, including her alma mater, Columbia University. "Erasing Dad" was censored in Argentina but now has over 34,000 followers on Facebook and changed the conversation about child custody, creating legal reform and reuniting families.
Ginger Gentile grew up on the eastern end of Long Island and moved to Buenos Aires, Argentina in 2002 after graduating from Columbia University in New York City. In 2007, with Argentine producer Gabriel Balanovsky, she founded San Telmo Productions which provides TV & Film production services for overseas companies that film in South America, including Nat Geo, BBC, ABC, Discovery, HGTV, Warner Bros, Nike, Gatorade, LG Electronics and General Electric.
Since 2015 she splits her time between New York, California and Buenos Aires and is developing new films, including a follow up to "Erasing Dad" called "Erasing Family" which already has more than 4500 followers on Facebook, and will focus on the harm caused to children when they are prevented from seeing their mom or dad after divorce. She is also developing a documentary on sexual assault and a narrative TV series about hackers.
Ginger adds a unique perspective to any project, one that challenges and engages audiences, asking tough questions but making sure they are enjoyable to answer.
DIRECTOR – EDITOR – FILM & TV DEVELOPMENT – CONSULTING – PUBLIC SPEAKING